*Must only use $1 bills for candy or soda purchases and have the ability to refrain from stroking women with little or no clothing
Today's headlines claim One Nation leader Pauline Hanson has stormed from a press conference after answering questions about her Queensland leader being forced to resign over leaked strip club footage.
In case you missed it – her party's QLD leader Steve Dickson handed in his resignation last night after he was caught on camera in a lewd video in a US strip club appearing to grope and proposition exotic dancers and make racist remarks.
Basically, he was being your average male at a strip club. Which is not ok when you are a political leader so much as it is stupid.
In the footage aired by A Current Affair last night, the married 56-year-old says at one point, "I've done more Asian than I know what to do with".
A rough and racist remark but considering he is a One Nation  leader are we surprised?
And if we are criticizing about racism, isn't it Australian law that politicians have to be 100 per cent Australian? A law followed and enforced by all political parties and their leaders.
Anyways, speaking to reporters from her home this morning, Ms Hanson said she was shocked and disappointed at the vision she watched of Steve Dickson.
"I am both a mother of three boys and the only female leader of a political party in this country. I wouldn't tolerate my own children behaving this way towards women," Ms Hanson said.
Newsflash Ms Hanson – one day they most definitely will.
Speaking again of her employee, Ms Hanson said she wasn't going to judge him any further.
"It is a family matter. I never got involved with Barnaby Joyce's issue, or Cheryl Kernot, or the other politicians. And don't forget that Kevin Rudd himself visited a strip club."
I don't think anyone will every forget that…poor K Rudd.
And then this morning, One Nation's NSW leader Mark Latham briefly addressed his colleague's resignation on Sunrise.
"He has no future in politics anymore and Pauline Hanson has made that crystal clear. There is not much more you can say about it, is there? It is pretty clear cut," he said.
More criticism has followed his bluntness, but isn't he right? It's happened and the leader has resigned. It's time to move on.
Mr Dickson did the most noble thing he could under the circumstances and I think that deserves some commending. His behavior was appalling but he has apologised for his behaviour and said it was not a "true reflection" of himself.
"The footage shown does not reflect the person I am. It shows a person who was drunk and not in control of his actions and I take full responsibility for allowing that to happen," Mr Dickson said.
We've all been drunk and out of control before. And not many people would actually take responsibility for their actions after such events.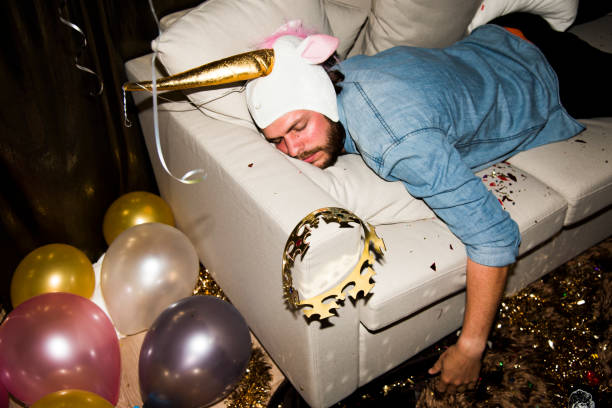 Then again, not many people are state political leaders. But still, give the man a break for acting like a normal person while on holidays. A normal racist and derogatory idiot, but nevertheless it's also typical drunk male behaviour.
He also immediately told his wife Debbie the day after he visited the strip club and Mrs Dickson is standing by her husband.
That's true love right there. Or perhaps that's what a man on a triple digit salary can get away with. I mean, a girls gotta eat. And them Jimmy Choo shoes don't pay for themselves.